TEST AND MEASUREMENT

Eurl Electrical Power Systems Services conducts electrical test with detailed report under the request of client. We provide a broad range of testing activities for primary and secondary equipment across all industries.
| | | |
| --- | --- | --- |
| Primary current injection test | SCADA and control systems | Test on gas insulate switchgear |
Primary current injection testing
Medium and high voltage circuit breakers testing
Transformers (CT, VT, PT)
Gas insulate switchgear systems testing, switching drives
IEC 61850 installations, etc
Secondary current injection testing
Test all generations and types of protection relays
Test of IED (in particular ABB relays)
Control systems through secondary injection verification
Test energy meters, cable protection, bus bar protection, surge arrestors
Control systems, power supply connection, etc
SCADA and control systems

Eurl Electrical Power systems Services is also available to support our customers on SCADA implementations and control systems for turnkey projects. Our engineers use latest testing equipment and techniques to deliver quality service.
ABB relays

: perform programming, installation, testing, commissioning of IED installed in MV/HV substations GIS and AIS (400 kV, 220 kV, 60 kV, 30 kV, 10 kV)
SCADA, local SAS systems testing and commissioning
Testing of connections of remote control applications
Plant Auxiliary Systems
AC distribution system
DC distribution system
UPS distribution system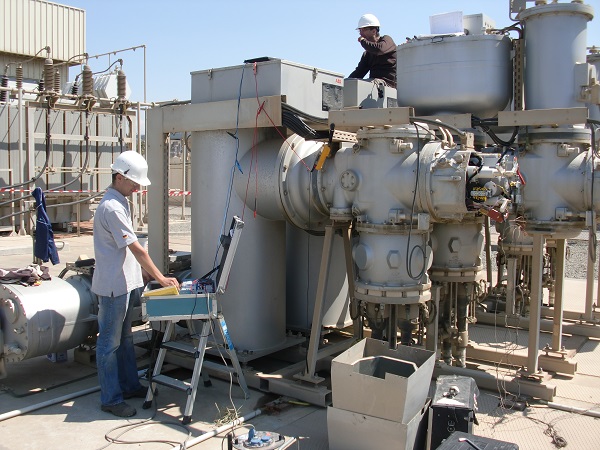 Test on medium voltage gas insulate switchgear
&nbsp